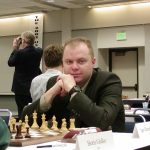 This collectables website is owned by Igor Khmelnitsky and managed by a dedicated staff.
The collectables come from various sources. Some new, some are like new. Please read the description. The majority is Chess related or from the Franklin Mint.
Please read Policies and Discounts Sections before ordering.
Igor Khmelnitsky – International Chess Master, Winner of Numerous International Chess Tournaments, Experienced Chess Coach, Award Winning and Best-Selling Author.
Igor Khmelnitsky lives in Philadelphia suburb. He enjoys family activities, biking, Eagles games, collecting and trading.
Here some more information at his IamCoach.com website.
This collectables website is managed by dedicated staff.